Our PhD opportunities for research training are an investment in the research community and our capacity to positively impact on health outcomes for patients and the public. Over the course of our National Institute for Health and Care Research (NIHR) funding, we offer fully-funded studentships linked to our research themes and priority areas. Students receive expert supervision and guidance from our academic colleagues and become embedded in the research community, contributing to and benefiting from a cycle of research helping to improve the health and wellbeing of people in our communities.
After four years of study we're delighted that one of our PhD students, Kate Allen has been awarded her PhD. Beginning in 2019 she has had to adapt her research journey to the challenges of the pandemic but is ready to take the next step in her career in research and health and social care.
"I've thoroughly enjoyed my PenARC PhD. I feel extremely grateful to have had such excellent supervisors."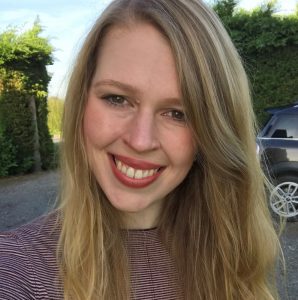 Kate Allen researched public health interventions to evaluate how they might impact on parental domestic violence, mental ill-health and substance misuse. Her PhD project involved a series of inter-related studies exploring how common co-occurring domestic violence, substance misuse and mental ill health is in families, and whether early intervention and effective support for children and families from communities and health and care services can help.
Kate said: "I've thoroughly enjoyed my PenARC PhD. I feel extremely grateful to have had such excellent supervisors who have challenged and supported me throughout. My next steps are to apply for fellowship funding so I can continue my work and develop ways to improve support for families experiencing multiple needs".
Kate is continuing her research journey at the University and has secured a position as a Research Fellow working with the Children and Young People's Mental Health research collaboration (ChYMe). The collaboration use research to improve the lives of children and young people and communities around them by helping develop evidence-based policy and practice.
Sign up to our newsletter to keep up to date with all of our news and training opportunities