PenCLAHRCs Patient Public Involvement (PPI) team got a visit from Norway, who were interested in learning how the team collaborate with patients, carers and members of the public in research.
The visitors, who are leaders at the regional health authority of Northern Norway and health researchers at Tromso University and Tromso hospital, engaged with members of the Public Involvement Group (PenPIG) and the PPI team over the course of two days.
Dr Kristin Liabo said: "As always we learn something when we share our work with others, and our visitors said they were now inspired to initiate more patient and public involvement in their area."
As well as gaining new insights and connections the team did not leave empty handed as their Norwegian guests left thoughtful gifts including a crystal penguin, a mascot of Tromso University Hospital and some Norwegian inventions; cheese slicers! Their visitors shared the creative reason behind the penguin: If a penguin is admitted to hospital with its egg, he doesn't clearly fit any ward category. The penguin is a bird that cannot fly, not a fish, but loves water, and is not a mammal or pure land-based animal. Because the penguin doesn't fit into any 'normal' categories of patients and is then moved around and around in the hospital – an experience many patients will be familiar with.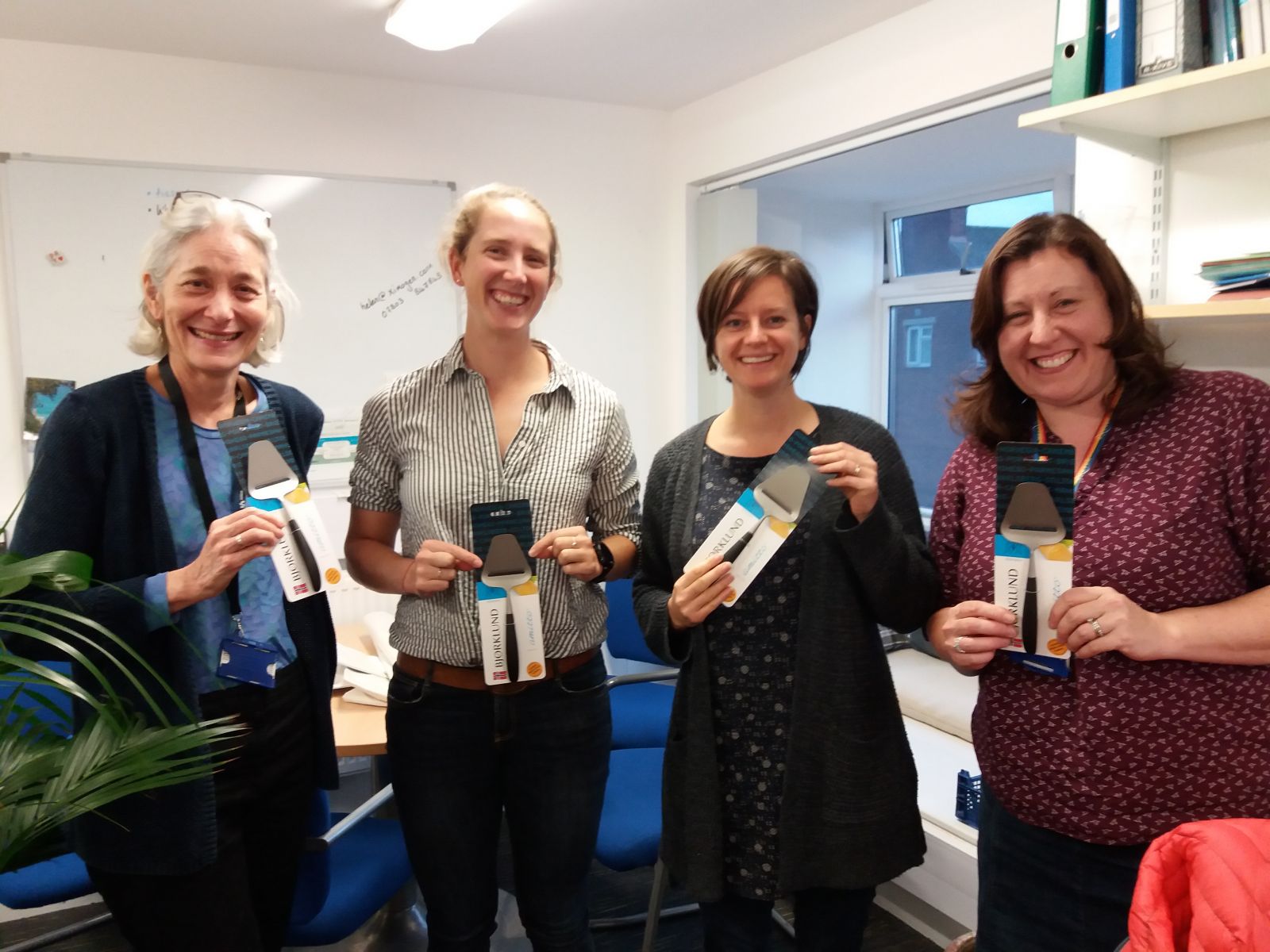 Find out more about the brilliant work our PPI team do here.