A new video series has been produced that aims to reduce urinary incontinence after giving birth.
The new resource is part of the APPEAL training programme, which trains midwives to teach pelvic floor muscle exercises to pregnant women. The programme is currently being used in perinatal health services across Cornwall, Devon and Somerset.
Urinary incontinence affects one in three women after childbirth and can have a big impact on a woman's physical, mental and social quality of life, whilst also placing pressure on health and social care services.
Evidence suggests that performing pelvic floor muscle exercises during pregnancy can prevent urinary incontinence before and after birth. However, many women report they are not sure what this involves. There is also evidence to suggest that self-management resources are more likely to be accessed by people with higher levels of education.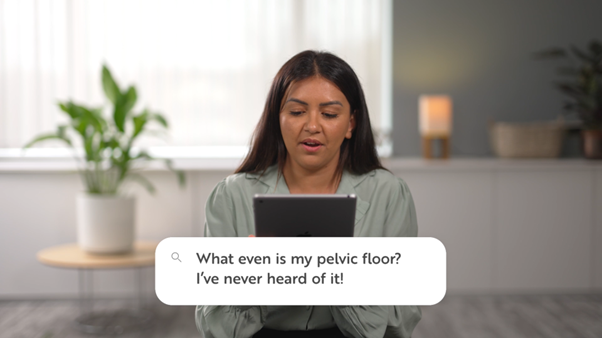 Health Innovation South West partnered with researchers at PenARC and the University of Exeter and local pregnant mothers to produce the videos. Funded by the NIHR and led by researchers at the Universities of Birmingham, Exeter and Warwick with support from ARC West Midlands, APPEAL helps midwives to know when and how to teach the exercises, and how to support women to perform the exercises so they are less likely to leak urine after giving birth.
A set of videos were initially produced to support training for midwives. However, it was recognised that video resources would also be helpful to pregnant women themselves. Using funding and support from Health Innovation South West's Perinatal Health Equity Programme, the team have been able to extend the reach of existing videos to support women from under-served populations in rural and coastal communities, by working with pregnant women from WILD Young Parent Project in Cornwall.
Dr Victoria Salmon, Health Innovation South West Programme Manager and University of Exeter APPEAL Research Fellow, said:
"By partnering with young parents to co-produce the videos, we could ensure input from women who are often marginalised and unheard, who experience the challenges of accessing health and care in our rural and coastal communities, and who are rarely given the opportunity to contribute to matters that directly affect their health and care."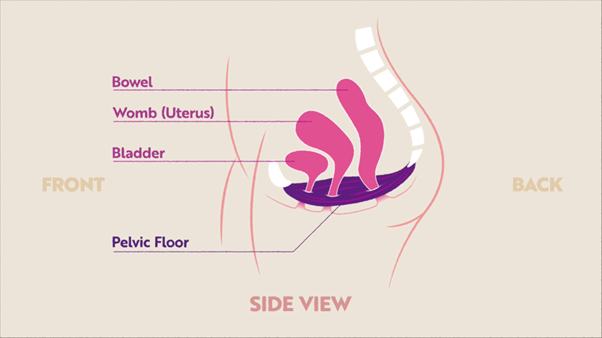 Together, the University of Exeter, WILD and Health Innovation South West have co-produced three new videos with The Really Good Media Company and Drive Creative Studio suitable for use by both midwives and pregnant women.
The series features midwife Leann answering commonly asked questions about the pelvic floor, including What is my pelvic floor? Do lots of people leak? And how soon in pregnancy should I start [exercises]? The videos also cover how to find, squeeze and lift your pelvic floor muscles and invites pregnant mother Emma to practice pelvic floor muscles with Leann. It's an easy guide for women to follow along at home and with their midwife during antenatal appointments.
The initial feedback collected from surveys and from a group session with women from WILD has been positive. Dr Salmon said:
"The responses suggest the women who were involved in this project and who have watched and engaged with the videos now have a greater awareness and understanding of pelvic floor muscle exercises and feel more confident to manage their pelvic health and seek help for urinary incontinence if they need to."
Professor Sarah Dean, PenARC's Lead for APPEAL, reflected:
"The collaborative work to produce these videos has been amazing. Meeting the WILD parents group and hearing their feedback really made a difference in terms of producing resources that will be easy for all women to follow. Working together with the University of Exeter's researchers and with the Health Innovation South West team we have co-produced three excellent videos. We are now in a great position to support the on-going implementation of APPEAL research into healthcare for all women who are pregnant."
All local maternity and neonatal systems across England are expected to have a perinatal pelvic health service in place by March 2024, as part of NHS England's Long Term Plan. Health Innovation South West is continuing to work with NIHR PenARC to support local maternity and neonatal teams in Cornwall, Devon and Somerset to implement the APPEAL training programme – including the new videos – as part of their new perinatal health services.
Dr Salmon continued:
"Our work now is focused on supporting local perinatal pelvic health service leads who have been trained in APPEAL to implement the training in their local trusts in partnership with Health Innovation South West, PenARC and the University of Exeter APPEAL research team.

"We are facilitating regular peer support for Devon, Somerset and Cornwall APPEAL trainers, linking into the research team, to share learning to support implementation and gather ideas to improve existing resources. Our ambition is to seek further funding to co-design implementation support tools to help embed APPEAL into antenatal care across England."
About Health Innovation South West's Perinatal Health Equity Programme
Health Innovation South West's Perinatal Health Equity Programme set out to improve access to health and care services for people facing inequity in the perinatal period and improve access to resources for health care practitioners. Learn more about the Perinatal Health Equity Programme and its impact on their webpage.
About APPEAL
APPEAL (Antenatal Preventative Pelvic floor Exercises and Localisation) is an evidence-based programme of training and resources to improve advice and education about pelvic floor muscle exercises provided during pregnancy.