Places are now available for the first South West Analytics and Infrastructure in Healthcare (SWAIH) event, which will explore the challenges and opportunities for those working with healthcare data, and will take place in Exeter on 17 July 2023.
The importance of healthcare data has never been clearer, with Professor Ben Goldacre's 2022 review Better, broader, safer: using health data for research and analysis highlighting how the efficient and safe use of healthcare data can benefit both patients and the healthcare system. Additionally, in 2022 alone, nine separate NHS data strategies, and £13.5m announced to support the development of regional Trusted Research Environments (TREs).
This event will provide an important and timely forum to better understand and debate recent developments, as well as share expertise from across the region. Analysts, infrastructure leads, decision-makers, training specialists and researchers will have an opportunity to listen to healthcare data experts, share current operational methods, consider policy recommendations and network with peers from across the South West, West and Wessex regions.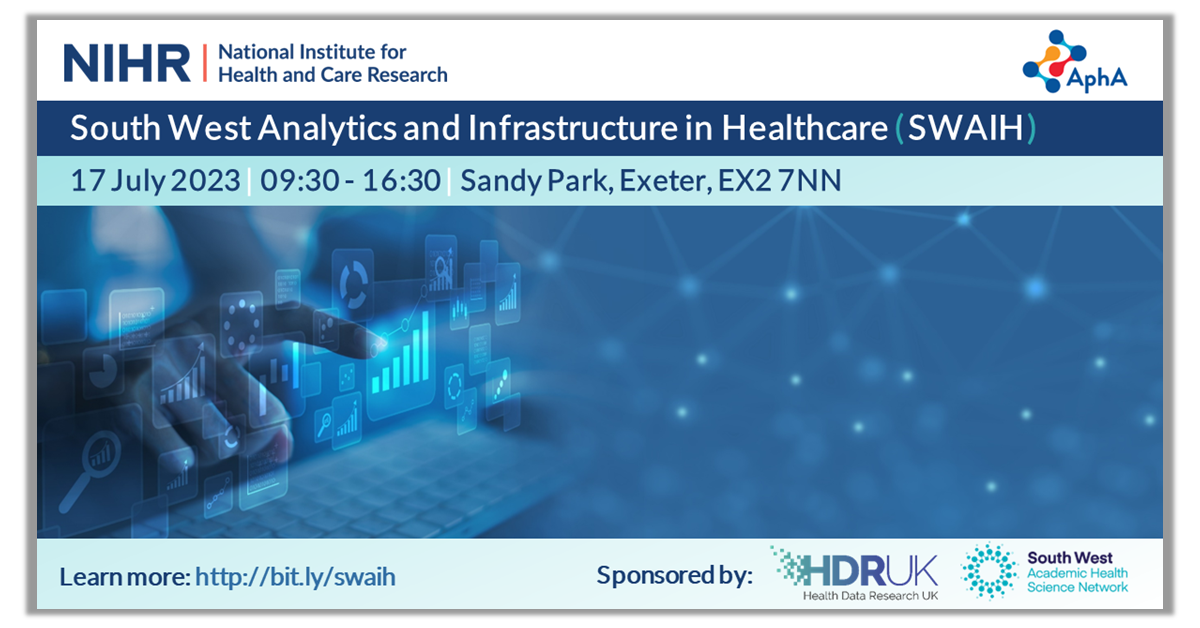 Professor Stuart Logan, PenARC Director said:
"This event is a fantastic opportunity to further build upon our established role as collaborative leaders in operational research and data science. It couldn't be timelier; the Goldacre review has highlighted the phenomenal potential NHS data holds provided it is used and managed correctly. In collaboration with our colleagues across the West and Wessex regions, we can work to improve the use and access to this amazing resource, and ultimately improve lives."
This event has been developed in partnership with NIHR ARC West and ARC Wessex, Health Data Research UK, the Association of Professional Healthcare Analysts, and the South West Academic Health Science Network.