80 senior representatives from South West health and care organisations joined academics last week to discuss the local challenges – and opportunities – of integrating health and social care. Taking place in Buckfastleigh and drawing on expertise from across Cornwall, Devon and Somerset, the PenARC Research Knowledge Exchange event provided a forum for exploring local successes and fostering collaborations to help address some of the challenges.
The diverse event opened and closed with a number of interactive workshops and meet-the-team opportunities to explore the methodologies and approaches used by PenARC to support healthcare partners, including Making Sense of Evidence, Operational Research & Data Science, Public Engagement and Statistics.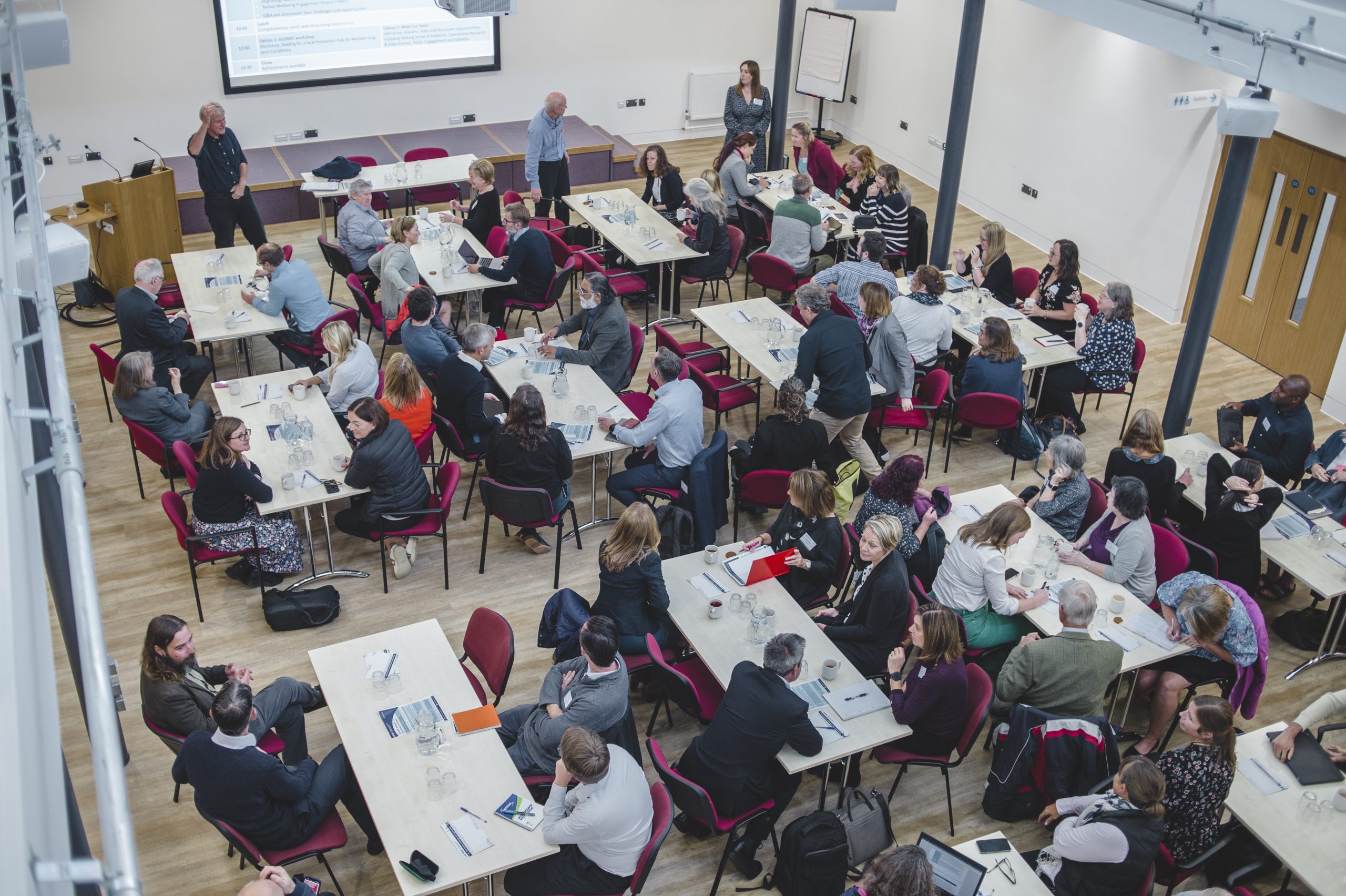 In a particularly well-attended session, expertise from across the region was drawn into an open discussion around the challenges for services – and service users – in dealing with multiple long-term conditions. This work will inform an exciting opportunity for the South West region to bid for a Systems Engineering Innovation hub for Multiple long-term Conditions (SEISMIC). The seven-year programme (split over a two-year development phase and five-year action phase) will look to develop and test pathways for new or modified services in health and care settings, explore new approaches, and aim to develop a more integrated patient-centred experience for all involved.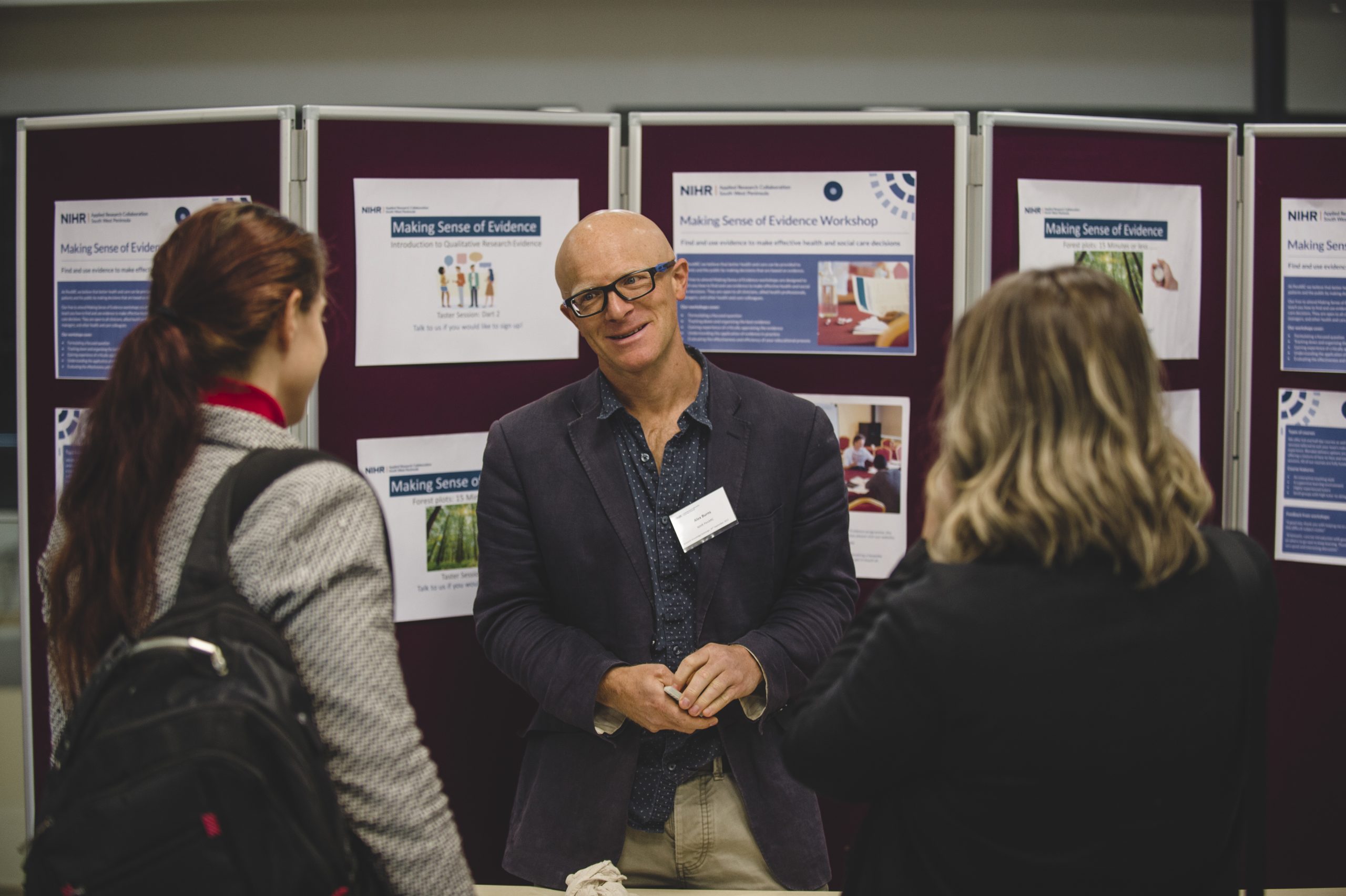 Keynote presentations showcased a number of tractable local projects and collaborative partnerships working to address health and social care challenges, including:
Evaluating an approach to implementing the Community Mental Health Framework for Adults and Older Adults
Working in close collaboration with service providers in Somerset, this innovative programme looks to test potential models of delivery of community mental health services using a 'Researcher in Residence', a researcher embedded within the organisation to help translate existing evidence into practice or actively develop a new evidence base. The Somerset team are exploring how mental health care can promote physical and mental health, avoid binary on/off care through repeat referrals and assessments, and meet the needs of the individual.
Community Assessment Treatment Units (CATU)
The South West AHSN and PenARC are working in close collaboration with the CATUs in Cornwall and the Isles of Scilly's rural and coastal communities, and the wider health system to develop and disseminate rapid insights to guide service decision-making, build service quality and better understand the success factors which will enable best practice to be shared across Integrated Care Systems.
Improving Patient flow between Acute, Community and Social Care (IPACS)
PenCHORD (the Peninsula Collaboration for Health Operational Research and Data Science) is working alongside colleagues in Devon, Somerset, Bristol and Bath, with this project using data science and operational research to investigate the 'optimal balance' of capacity along complex discharge pathways. It is modelling the responsiveness of total spending in health & social care against capacity and developing a computer-based decision support tool to help managers improve patient flow efficiency and effectiveness.
Torbay Wellbeing Engagement Project (TWEP)
Providing a low-level mental health support intervention for people accessing foodbank hubs and family support services. The intervention focuses on mental well-being and building links into the wider ecosystem of mental health support through a community helpline provided by Torbay Community Development Trust.
Watch the Torbay Wellbeing Engagement Project (TWEP) video
Professor Stuart Logan, PenARC Director said: "This event provided a brilliant opportunity for us to showcase the fantastic collaborative projects taking place between our team and local health and social care partners. More importantly still, it acted as a unparalleled listening opportunity, allowing us to shape our future efforts to ensure we best meet the needs of our partners in the ever-changing health and social care environment."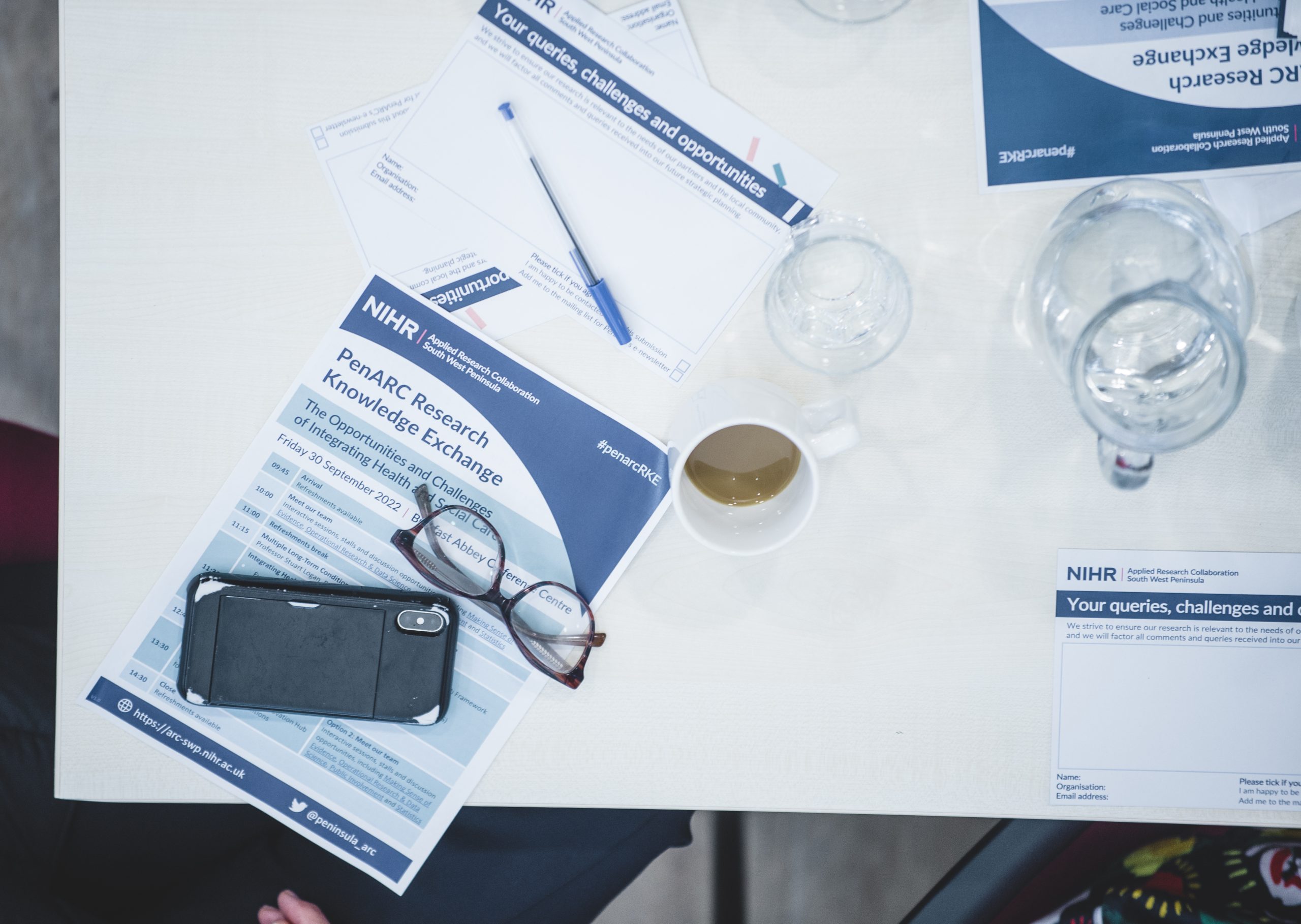 For any queries relating to this event, our work, projects, programmes and methods, please contact us at penarc@exeter.ac.uk.