Background
Currently, there is a significant Rheumatology appointment backlog at Derriford Hospital. The Rheumatology team at Derriford hospital want to understand why this backlog is occurring, how it can be cleared and how it can be prevented from occurring in the future. One possible process change that has been identified is the implementation of Patient-Initiated Clinics (PIC).
PIC is a scheme in which patients who are flagged for follow-up are not contacted for 18 months, but if the patient should contact the nurse-led advice line within this time, when clinically indicated they receive an appointment within two weeks.
PIC has been piloted on around 450 rheumatology patients at Derriford Hospital, and initial analysis indicates that the pilot has been successful at reducing follow-up appointments and increasing telephone contact, and specifically increasing contact with nurses whilst reducing the need for consultant follow up.
Before PIC or any other change to the Rheumatology clinical pathway can be made, the Rheumatology team want to know what other changes to the process need to be made to make the implementation of PIC most effective. They also want further evidence on the impact of the large scale implementation of PIC in their department. This project will provide evidence to help the Rheumatology team decide how to most effectively change their current clinical pathway to reduce the waiting list backlog.
Project aim
This project will identify the points of inefficiency in the Rheumatology process at Derriford hospital and the impact of PIC on that same process while seeking other possibilities to improve the efficiency of the rheumatology pathway and reduce the current backlog.
Objectives
To create a process map of the rheumatology clinical pathway
To produce a model of the rheumatology process in order to:
Identify the points of inefficiency
Understand how long it will take to clear the backlog of patients with current resource levels
Study the impact of PIC on the rheumatology waiting list and process
Study the impact of other process changes identified by the Rheumatology team on the clinical pathway.
PenARC Staff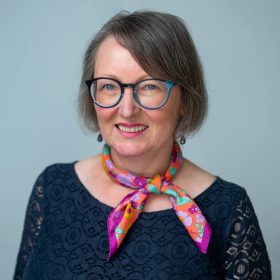 Associate Professor of Ageing and Rehabilitation and Academic Career Development Lead