Background
Each year approximately 110,000 people suffer a stroke, the third largest cause of death and the leading cause of disability in adults in the UK. The most common form, Ischaemic stroke, is caused by a blood clot narrowing or blocking blood vessels so that blood cannot reach the brain, resulting in brain damage. Of the 900,000 people in the UK who have suffered a stroke 300,000 live with moderate to severe disability.
Due to the long-term impact strokes have on patients, their family and carers, offering continuing support needs to be a priority.
Method
The ReTrain (Rehabilitation Training) project was designed following a question raised by a stroke survivor taking part in the PenCLAHRC question generation process. Over a period of four years a group of stroke survivors and their partners advised us on a range of developmental projects. This work resulted in research funding from the Stroke Association to conduct a pilot randomised controlled trial to test whether ReTrain can help support stroke survivors in their ongoing recovery after discharge from NHS rehabilitation services.
The Retrain programme is a combination of expert guidelines together with key elements of an approach called ARNI (Action for Rehabilitation of Neurological Injury).
Through conducting the ReTrain pilot trial, we were able to see whether it was feasible to design and carry out a larger trial as a test of whether ReTrain could improve the lives of stroke survivors. The overall aim of our programme of research was to find out whether ReTrain could help stroke survivors to improve their recovery, particularly their physical mobility and so enable stroke support organisations to decide whether to offer ReTrain programmes. It was also hoped to help stroke survivors decide whether they wanted to take part in the programme.
For more information about the trial, please contact Dr Raff Calitri
Preliminary work
We were able to design this pilot trial after completing a range of development work.
We conducted a range of development studies to build a case for a clinical trial of ARNI. These included:
A case series, in which six long-term stroke survivors were provided with one-to-one ARNI-based training by an Exercise Professional. This work was published and the paper can be found here.
A second case study in which ten stroke survivors received training on a specific ARNI strategy for getting up from the floor without help or aids. The study was partially funded by the Royal Devon and Exeter Hospital Trust and the work has been presented as a poster at the UK Stroke Forum in 2013 and the UK Stroke Assembly in 2014. View the poster here.
Investigating the rationale for providing and intervention like ARNI, including a review of current guidelines on exercise-based rehabilitation after stroke.
A qualitative study exploring long-term stroke survivors' motivations for taking up and continuing with an exercise programme.
A methodological study investigating how to judge whether an exercise-based rehabilitation programme has been delivered true to the way in which it was designed.
For further information about this development work please contact Dr Sarah Dean.
Outcomes
We were able to recruit more participants than expected in the pilot feasibility trial and the study showed excellent levels of participant retention. There was no apparent outcome measure burden to participants and data completion levels were good overall. Participant and trainer interviews confirmed the acceptability of the ReTrain intervention and the trial procedures.
We successfully rehearsed the methodology to assess intervention fidelity and capture service use and the pilot trial was successful with clear demonstrations of the acceptability and feasibility of the intervention and trial procedures.
We have published a series of paper that outline these successes. An application for a future definitive multi-centre RCT of ReTrain is warranted.
Further information
The ReTrain protocol paper is publicly available from BMJ Open.
The ReTrain team were awarded the Patient, Carer and Public Involvement (PCPI) 2016 Prize recognising our excellent approach to public engagement throughout the course of this research. This award was presented to Professor Dean at the prestigious UK Stroke Forum conference in November 2016.
To find out more about the project's successes, please read our news article.
Related publications
Norris M, Poltowski L, Calitri R, Shepherd AI, Dean SG (in press). Hope and despair: a qualitative exploration of the experiences and impact of trial processes in a rehabilitation trial. Trials.
Norris M, Poltowski L, Calitri R, Shepherd AI, Dean SG (2018) The acceptability and experience of a functional training programme (ReTrain) in community dwelling stroke survivors in South West England: a qualitative study. BMJ Open 8(7):e022175
Shepherd AI, Pulsford R, Poltawski L, Forster A, Taylor RS, Spencer A, Hollands L, James M, Allison R, Norris M, Calitri R, Dean SG (2018). Physical activity, sleep, and fatigue in community dwelling Stroke Survivors. Scientific Reports 8(1), 7900.
Dean S, Poltawski L, Forster A, Taylor RS, Spencer A, James M, Allison R, Stevens S, Norris M, Shepherd AI, Landa P, Pulsford R, Hollands L, Calitri R. (2018). Community-based Rehabilitation Training after stroke: results of a pilot randomised controlled trial (ReTrain) investigating acceptability and feasibility. BMJ Open, 2018;8:e018409. doi: 10.1136/bmjopen-2017-018409
Poltawski L, Briggs J, Forster A, Goodwin VA, James M, Taylor RS, Dean S. Informing the design of a randomised controlled trial of an exercise-based programme for long term stroke survivors: Lessons from a before-and-after case series study. BMC Research Notes 2013, 6:324
Poltawski L, Abraham C, Forster A, Goodwin VA, Kilbride C, Taylor RS, Dean S. Synthesising practice guidelines for the development of community-based exercise programmes after stroke. Implementation Science 2013, 8:115
Poltawski, L, Boddy, K, Forster, A, Goodwin, V, Pavey, AC, Dean S (2014) Motivators for uptake and maintenance of exercise: perceptions of long-term stroke survivors and implications for design of exercise programmes. Disability and Rehabilitation.
Links and downloads
Collaborators
Dr Leon Poltawski
Professor Anne Forster
Professor Rod Taylor
Professor Anne Spencer
Professor Martin James
Rhoda Allison
Shirley Stevens
Dr Meriel Norris
Professor John Campbell
PenARC Staff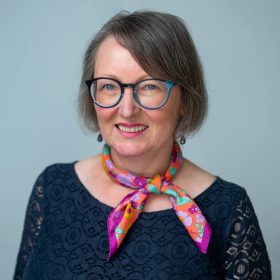 Associate Professor of Ageing and Rehabilitation and Academic Career Development Lead