A junior doctor who took part in our Making Sense of Evidence Programme (MSE) is using his learning to help others put evidence at the centre of their practice. Alex Gordon has developed a free web resource to help other junior doctors access evidence to support their work and is now a tutor on our MSE programme.
Finding and applying evidence
Finding and applying evidence to research is an essential part of our approach; we know that evidence-driven research can translate to real impact for people and the services they rely on. Our programme of MSE workshops helps people to develop an understanding of which research questions will be most applicable, to the public, patients and health professionals and facilitates positive learning exchanges between practitioners and researchers.
After attending the MSE workshops Alex went on to develop a free and accessible website resource, 'Best Evidence for Foundation Years'. Designed to support Foundation Year doctors as they start clinical work, the online resource makes it easier to access evidence to support clinical work. The resource is also helping us to reach more clinicians, supporting them to use evidence in their practice and resulting in better health outcomes for patients and the public.
Developing a faculty of tutors
Alex took part in our ongoing programme for developing our faculty of tutors. This offshoot of the MSE programme is designed to help disseminate the programme further and offers participants experience with us, shadowing tutors to learn about their approach and practices before being supported to attend a Teaching Evidence-Based Practice course at the University of Oxford. New tutors then join our MSE team to deliver workshops throughout the year.
"The opportunities I have had through the MSE programme have been invaluable for my practice as a clinician and as an academic foundation trainee in medical education. Using evidence has become a central part of my own clinical practice, and I hope that the Best Evidence for Foundation Years website can allow me to translate my own passion for evidence-based medicine into a way of helping other people at the same stage of training as me. The opportunity to attend the Teaching Evidence-Based Practice course at Oxford has had a massive influence on my teaching and how I deliver sessions, and underpins the Best Evidence for Foundation Years website. I am hoping to continue to develop the website as well as expand the teaching from it into other media forms over the coming years"
Tracking down and organising best evidence
During our MSE workshops participants learn how to formulate a focused question, track down and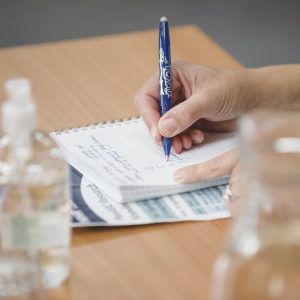 organise the best evidence, critically appraise and understand the application of evidence in practice and evaluate the educational process. Tailored to suit individual need, they are designed to be suitable for a wide range of people, from students, patients and members of the public to doctors, allied health professionals, nurses and therapists.
Positive feedback
Participants on previous workshops have commented: "I thought this was excellent and the best teaching we've had so far in GP training. I think this kind of work gives us the tools to become better practitioners and skills to interpret tests and evidence in a sensible way" and "It was a really approachable level of explanation; the most engaging evidence talk I've had".
We believe in putting people and patients at the heart of our offer so make our materials as freely accessible as possible, offering the free MSE programme both online and in person and delivering new workshops to help inform practice in social care, including care home staff, and online workshops for Devon County Council's Research Week attended by partners Devon Health Watch and Devon & Cornwall Police.
Making Sense of Evidence Annual Conference
Each year we hold a conference at Buckfast Conference Centre in Devon attended by members of the public, GPs, nurses, therapists, mental health practitioners and healthcare assistants. The conference is a free day of interactive workshops, from how to formulate a focused question to critical appraisal of randomised controlled trials and critical appraisal of a systematic review, and presentations with expert tutors. This year's conference will be held on October 4th.
Feedback last year was overwhelmingly positive, with delegates expressing new confidence in accessing research to help support their clinical decision making.
MSE tutor Dr Edmund Jack said: "It was a great opportunity to have people back together in a face-to-face setting and to work with people from diverse backgrounds. It really enabled an interactive learning experience and helped participants to think about how and when to apply evidence in their practice. We hope that ultimately this will help them feel more empowered in their decision making."
Developing a research career
The MSE team are supporting Alex as he continues to build and develop the website and with his plans to develop his research career, keeping evidence at the centre of his work.