Background
Severe obesity reduces life expectancy due to potential development of diabetes, heart disease and cancer. People with severe obesity also report greatly impaired quality of life. One treatment option is weight-loss surgery, but few people choose this, and other treatment options are limited.
The NHS provides specialised weight management services for people with severe obesity, but what these Tier 3 clinics do, and how effective they are is unclear. Our project seeks to better understand these clinics and investigate whether a new facilitator-led, intensive, group-based behavioural programme (PROGROUP) is more effective and less costly than usual care for people with severe obesity.
Aim of the research
The aim is to adopt best practice for group based treatment in Tier 3 weight management and to establish whether PROGROUP is in fact more effective and less costly than NHS usual care.
Design and methods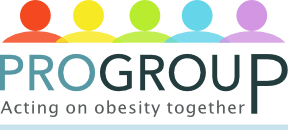 Initially we will run test groups to establish if PROGROUP will work on a larger scale, following which we will randomly allocate recruited patients to the new service if they are willing to be involved in the study. This stage will include 120 patients at three clinics, receiving weight management services, with or without the new group programme. If successful we will move to a large trial in the final stage.
The large scale study will take place in 10 centres around the UK involving 1,100 patients. After 12 months we will measure weight loss, cost-effectiveness of treatment, and other impacts that patients say are important to them. We will then compare the PROGROUP programme to the old service.
Patient and public involvement
We have formed a patient and public consultation group which will be central to developing and setting-up PROGROUP, and in identifying the impacts from the trial that are most relevant to patients.
Hear our Patient and Public Involvement (PPI) group member Steve Perry talk about the importance of including a PPI perspective in the study:
Dissemination
Our findings as to delivery of successful services that meet patients' needs will be shared regionally, nationally and internationally with the help of the patient expert consultation group. We will do this through weight management groups we have worked with and our many stakeholders –including Association for the Study of Obesity, British Dietetic Association, commissioners and NHS England. The results will also be published by press releases, newsletters, social media and in health journals.
Project activity
Working with a national team of specialist service providers, service users, Tier 3 commissioners, dietician, psychological and implementation science experts we have devised a proposal to optimise how the dynamics of how a group-based service for people with severe obesity may be developed and used.
Next steps
In September 2020 the project was awarded nearly £2.5 million from the National Institute for Health Research (NIHR). The 5 year research study began on 1st May 2021. The feasibility stage of this project is due to complete early in 2023. Preparations for the large scale study are underway and expected to roll out to further study sites during 2023.
Collaborators
Professor Jonathan Pinkney, Co-Principal Investigator
Professor J Wilding, University of Liverpool
Mary O'Kane, Leeds Teaching Hospital
Peninsula Clinical Trials Unit, University of Plymouth
Jenny Lloyd, Ross Watkins, Lily Hawkins, Shok Oftadeh Moghadam, University of Exeter