The Peninsula Public Engagement Group (PenPEG) is our service user involvement group. Up until February 2021 they were known as the Peninsula Public Involvement Group (PenPIG).  They are a group of patients, service users and carers who volunteer their valuable time to make sure our research is relevant to the needs of the community. 
PenPEG are involved in a wide range of activities related to the running and work of PenARC. They help us to recruit new staff, are co-applicants on projects, advise on both projects and internal matters, support user involvement in on-going research projects, attend ARC Management Board meetings, present at conferences and train new medical students.  
We pay members of PenPEG for their time, agreed in advance, and cover reasonable expenses. Find our Participation Payment Policy here. 
Getting involved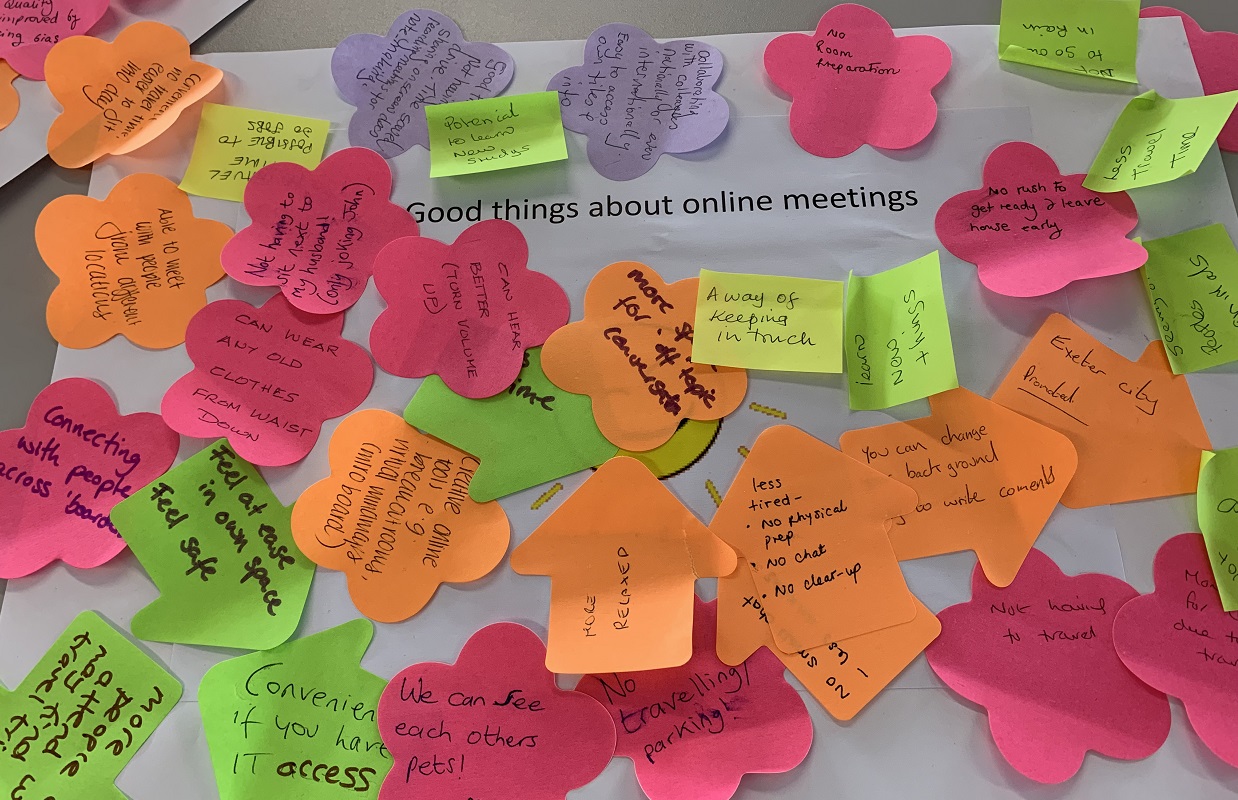 Would you like to get involved? You don't need any medical experience or specialist knowledge. All you need is an interest in health and social care research, some time to spare and a willingness to share your thoughts and experiences with us. 
We are actively welcoming new members to our patient and public involvement group, PenPEG.
Why not get in touch with us to find out more?

Wondering whether getting involved will affect your benefits?
If you are considering getting involved in NIHR research and have any concerns about how payments might affect your benefits you can contact Benefits Advice Service directly, it is free, confidential and the advice is personalised using the latest regulations. 
Want to find out more?
The NIHR have produced a really useful starting out guide called 'Why and how to get involved in research'. It has been written to help and advise members of the public who would like to get involved, or have recently become involved in research. You can find key information and principles about getting involved in research, whatever your experience or prior knowledge. You can read it here.
You can find out more about our PenPEG members on the PenARC People page.
Get in touch with any questions
*Your contact information will be kept private and will not be shared with anyone outside of PenARC.