The Healthy Parent Carers programme is designed to improve parent carers' health and wellbeing by promoting empowerment, confidence, and resilience.
Background
Parent carers of disabled children tend to have poorer mental and physical health than other parents. Working together with parent carers, researchers have co-developed a programme to improve their health and wellbeing.
The Healthy Parent Carers  programme is led by parent carers and involves working with others in a group to encourage behaviours associated with better health and wellbeing. The behaviours are called CLANGERS: Connect, Learn, be Active, Notice, Give, Eat well, Relax and Sleep, and are based on a book by Dr Phil Hammond.

We wanted to see whether the programme could be delivered in the community through organisations with links with parent carers. We also wanted to find out whether we could test the programme to see whether it improves health and wellbeing and is good value for money.
Aims
We wanted to find out whether parent carers were:
willing to take part in a study like this
whether enough people would sign up and stay to the end of the study
whether the ways we measured health and wellbeing were appropriate.
If the study showed that the group programme could be delivered and evaluated in the way we proposed, we planned a larger randomised controlled trial to test whether the programme improved parent carers' health and wellbeing.
Activity
We randomised participants to either take part in a 6-12 week group programme, which included online materials (intervention), or receiving access to the online materials only (control).
Participants completed measures of health and wellbeing:
before randomisation
15 weeks after randomisation (i.e. after the intervention arm completes the group programme)
40 weeks after randomisation
Participants and group intervention facilitators also provided feedback on the programme throughout the study.
We monitored recruitment in order to plan for definitive trial, including the required number of settings, trail durations, and resources. We assessed adherence and dose, and evaluated fidelity of delivery and participant engagement and collected participants' feedback on the programme content and delivery and the acceptability of the outcome measures. We conducted interviews with participants in both study arms and a focus group with facilitators to provide insights into intervention training, delivery and experience.
Then we ran a feasibility study to test whether the programme could be delivered in various community sites by recruited and trained facilitators. All programmes at the 6 sites in this study ran successfully, including at special schools, children's hospice and adult learning venues. The aim was that, following on from this feasibility study, the programme could be rolled out as part of a larger randomised controlled trial across England
Outcomes
We found considerable demand for the programme from parent carers. Some parent carers were unable to attend sessions, so the research team explored barriers to taking part to see how this could be addressed. Feedback was collected from facilitators and participants and was generally positive. Participants told us that it helps them to build resilience and find strategies to deal with challenges parent carers commonly face.
The programme has been refined to take suggestions for improvements into account. During the pandemic we modified it to be delivered using Zoom. We trained facilitators by Zoom who have gone on to successfully deliver the programme remotely to further cohorts of participants.
This work was done in collaboration with charity delivery partners Contact and the Council for Disabled Children and enhances accessibility.
Next steps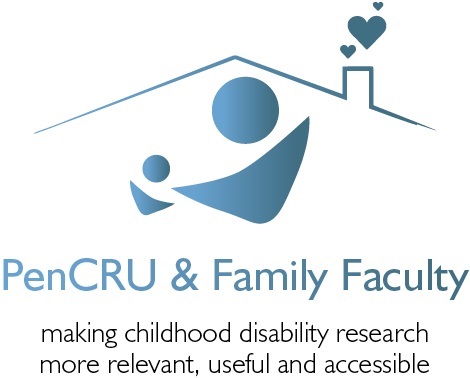 The evaluation of the Healthy Parent Carers programme continues alongside implementation. If you are interested in commissioning and/or hosting the programme and training facilitators as a delivery partner then contact pencru@exeter.ac.uk
Resources
Collaborators
Annabel McDonald, University of Exeter
Dr Aleksandra Borek, University of Oxford
Dr Jenny Lloyd, University of Exeter
Pam Baxter, University of Exeter
Dr Annie Hawton, University of Exeter
Katharine Fitzpatrick, University of Exeter
Beth Cuffe-Fuller, University of Exeter